WHEN Donald Trump approved the firing of 59 Tomahawk missiles at a Syrian airbase in April 2017, Fareed Zakaria of CNN – the anti-Trump network – called it the moment he "became President of the United States".
"For the first time really as president, he talked about international norms, international rules, about America's role in enforcing justice in the world," he added.
That was three months into Trump's tenure – Biden took less than two to carry out a similarly 'statesmanlike' move.
On Thursday night, the new President took his first military action as he launched airstrikes on so-called Iran-backed militias in Iraq.
TO GET THIS NEWSLETTER 24 HOURS EARLIER, BECOME A PATRON NOW.
The Manufacturing Consent machine was in overdrive, with some officials telling American publications the strikes were "defensive".
Meanwhile, liberals who lambasted Trump's foreign policy have already used the much-maligned C-word – 'competence' – to describe Biden's decision.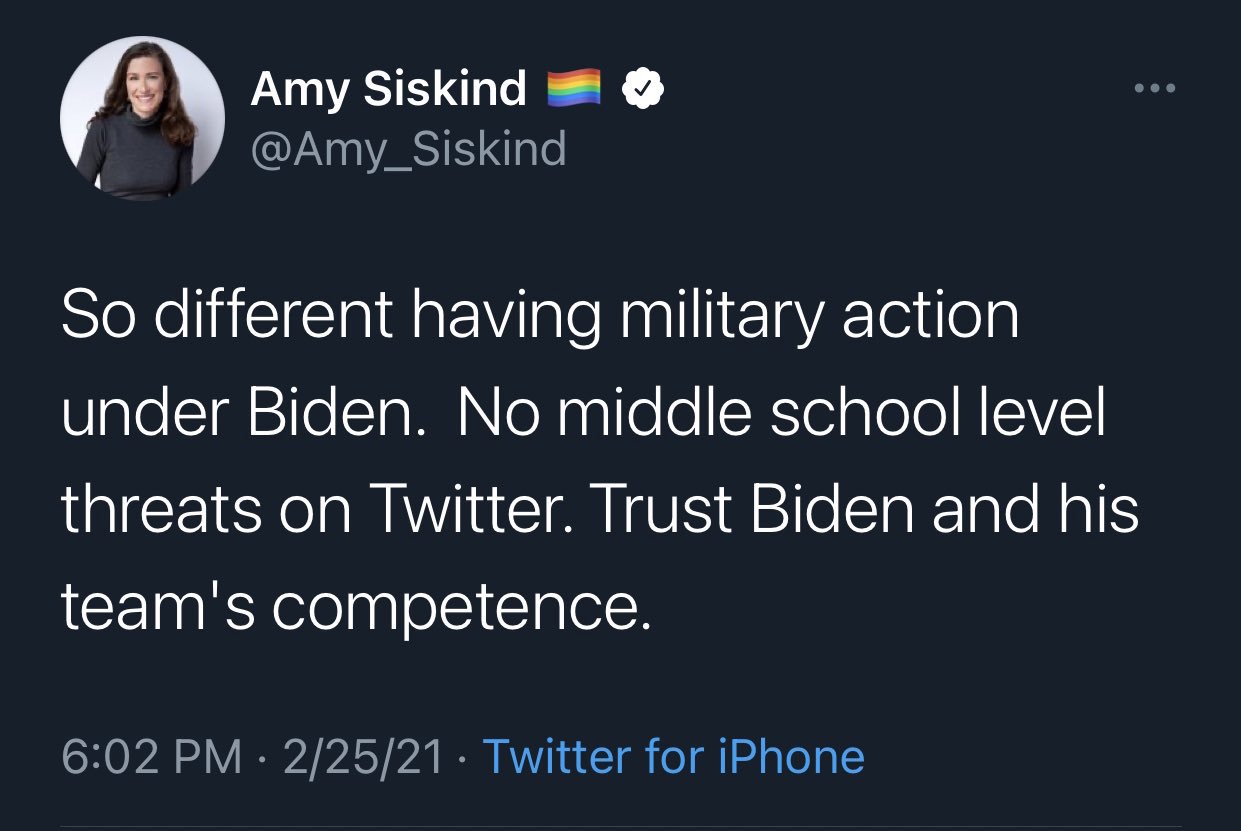 For a President who made such a promising start – reversing the immigration ban, stopping arms sales to Saudi Arabia and promising $2,000 stimulus checks – the wheels have already fallen off, and it looks like business as usual in Washington.
One nation Biden is trying to carefully negotiate – using words, not drones – is Afghanistan.
Politics is not enough, however – a cultural and faith-based strategy is needed.
The Taliban cannot be compromised with a political agreement
But the US military will likely remain in the Korean peninsula for a long while yet. Aside from the galling effects of empire that comes from this, Harri Thomas considers the environmental destruction currently taking place through militarisation.
South Korea's excessive militarisation could do untold damage to the environment
In domestic matters, Scottish Labour are to elect a new leader this weekend. Anas Sarwar, the favourite, spoke to us earlier this week about his plans to revive a struggling party.
EXCLUSIVE: The Tories are an existential threat to the Union – Anas Sarwar
LOOKING FORWARD
Bitcoin hasn't crashed yet after hitting all-time highs of $50,000 and above. But can it be linked with Modern Monetary Theory?
How Bitcoin and Modern Monetary Theory can work together for the public good
We'll definitely be keeping an eye on cryptocurrency going forward.
Elsewhere, look out for Part Two of our exclusive interview with YPG fighter Eddi Marcucci next week.
---
Featured Image: Gage Skidmore @Flickr
Subscribe to stay updated, or follow us on Facebook, Twitter, and Instagram.
Redaction cannot survive without your help. Support us for as little as $1 a month on Patreon: https://www.patreon.com/RedactionPolitics.